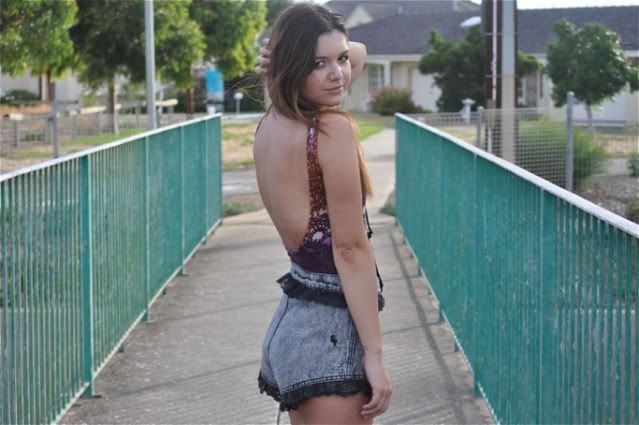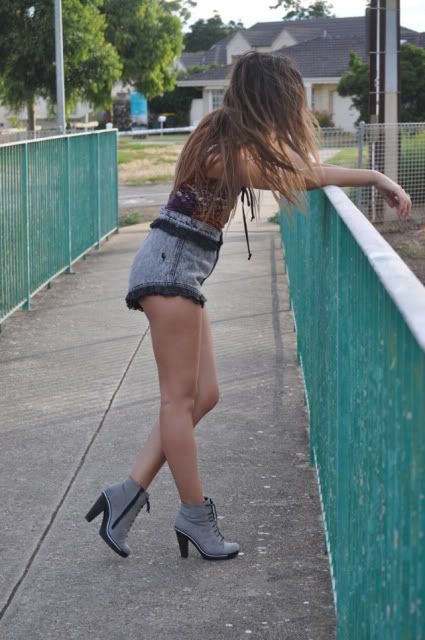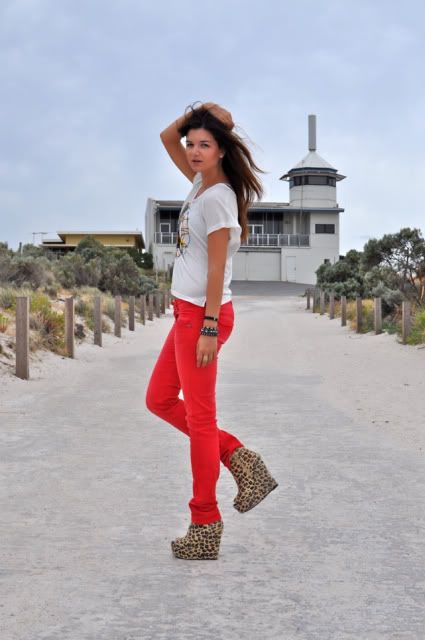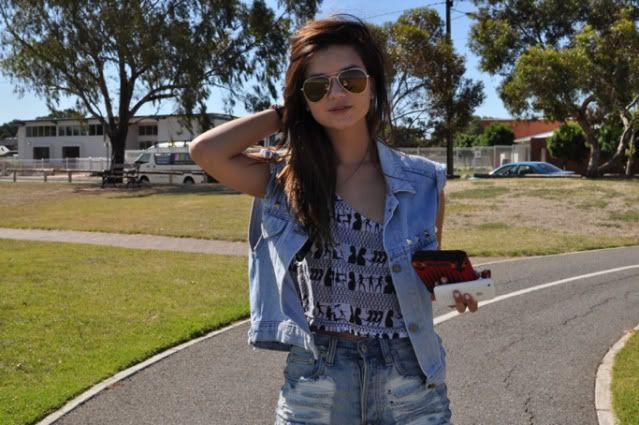 Someday's Loving
Gypsy Punk Bodysuit -
BUY HERE
Evil Twin
Trash Talkin Ass-Out Shorts -
BUY HERE
Minkpink
Call Of The Wild Tee -
BUY HERE
Minkpink
Slasher Flick Denim Shorts -
BUY HERE
Here at
MHQ
we decided to pick at one of our favourite bloggers brains for a few minutes.
Dajana is the face of her personal style blog
LE FLASSH
and constantly updates her blog with her fabulous outfit posts and inspirations.
And we simply can't get enough!
Read below to get a little insight into all things Le Flassh.....
1. When did you start LE FLASSH and what made you want to start a personal style blog?
I really started getting into fashion blogs a few years ago and then two years ago i decided to make my own and share my style with others so that's basically how i started!
2. What have you gained most since entering the "blogosphere"?
I think my own personal style has improved so much since i started my blog i think i've gained more confidence with the way i dress today, then there is the amazing people i have met along the way who have all been super supportive.
3. Where do you find your inspiration?
Honestly from everywhere and everything, other fashion bloggers, streetstyle photography, people on the street in general, movies, books... everywhere!
4. What are your top 3x Australian Labels?
I love labels like minkpink, evil twin, and staple. they have amazing clothes and they are affordable as well which is a bonus always.
5. If you could travel to any place in the world for a holiday, where would you go and why?
It would have to be Bora Bora, it looks breathtakingly beautiful! I love anywhere tropical!
6. If you could pick 5 items off MHQ for Summer, which would they be?
Evil twin Bone Idle Slash Tee Dress to wear over bikinis
MINKPINK Arizona Cropped Tied Shirt
MINKPINK Desert Fox High Waisted Shorts
SOMEDAYS LOVIN' Rumors Blouse
STAPLE Not So Nautical Leather Dress
7. Where do you hope to see yourself in 5 years time?
Hopefully working within the fashion industry and traveling the world!
Thanks again to Dajana for sharing a bit of her life with us...be sure to follow her
blog
guys!
xMHQx