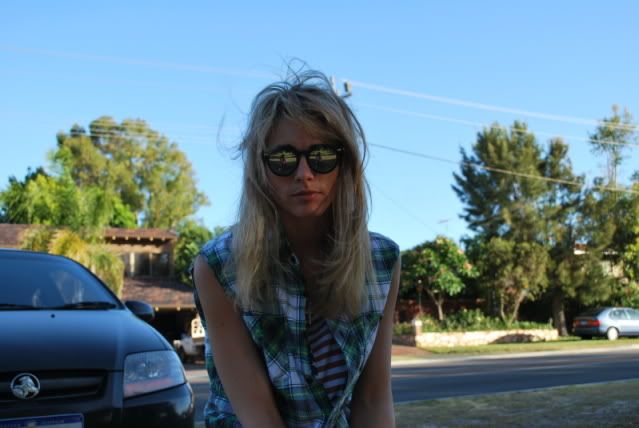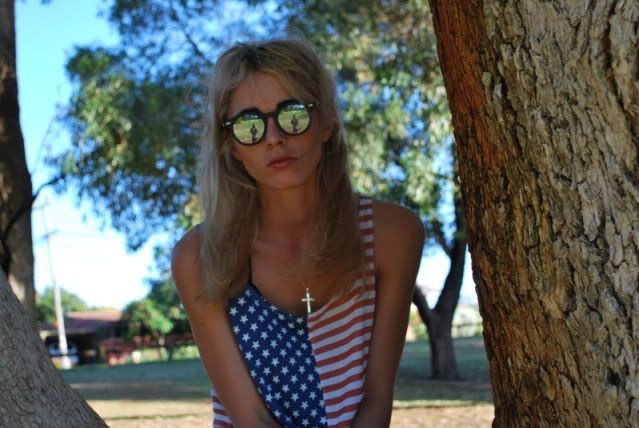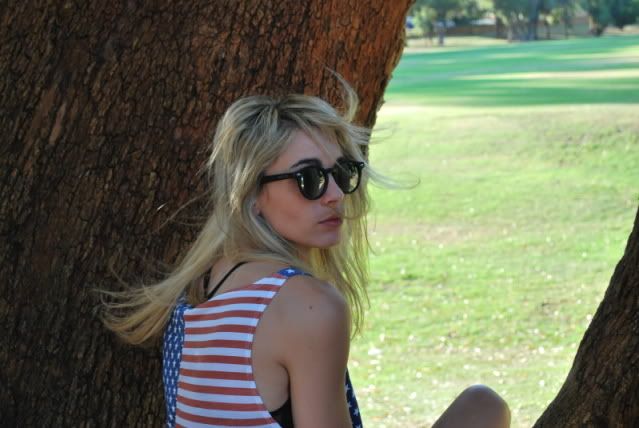 Minkpink crop singlet
Levi DIY shorts
Staple Bra
Cotton On Mens DIY flanno shirt
Minkpink sunglasses
Nike high tops
Assorted jewels
Above our girl Jes from the blog, Harlequins Party rocking out in her threads.
We love checking out her blog, and saw her chill-axing in the sell-out MINKPINK STARS
& STRIPES CROP she bought off MHQ.
Loving how Jes has styled it with the MP Sophomore's, some denim and a bit of plaid.
You go girl.
xMHQx