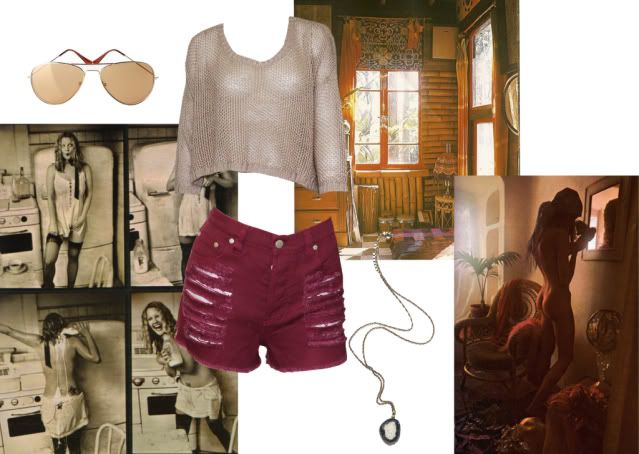 One of MHQ's favourite friends, of who is also one of the Minkpink designer's, is the gorgeous Seraina.
We stole this creative and spiritual little lay from her BEAUTIFUL blog, Lord How They Hypnotize.
She has such a natural way with images, mood boards and of course an outstanding talent at designing.
Seraina
has done a few of these inspirational layouts recently and we are freeeaking loving them.
Were more than chuffed to see the latest was filled with
MHQ
goodness.
Keep up the aspiring work S...we are watching!
Sunnies - MP Shades Maverick -
HERE
Knit - Somedays Loving Break The Spell Knit -
HERE
Shorts - Minkpink Runaway Slashed Short -
HERE
Necklace - Market Crystalised Stone Necklace -
HERE
xMHQx
Seraina's Blog - Lord How They Hypnotize - HERE