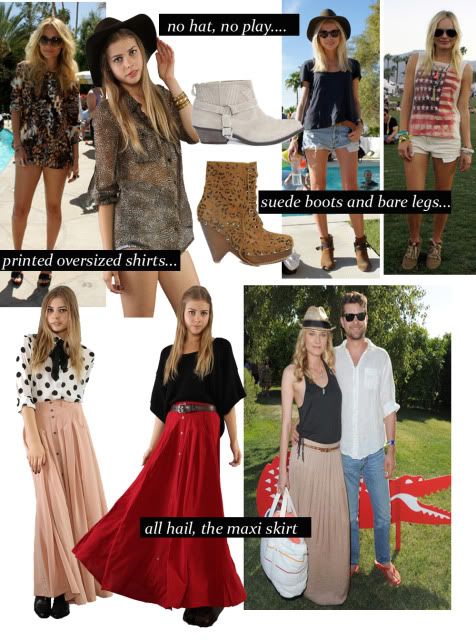 Loving the vibe our fav celebs brought to the table for Coachella 2011.
It seems head-wear is in, whether it be material to knot or felt to plop.
Denim shorts - always, and (fake) tanned legs out.
Vintage inspired polka dots were a hit as were maxi skirts in any print or plain in sight.
And who could not love a staple over-sized shirt for the day?....
.....It's all here and ready to go on MHQ - get shopping!
A reminder!
ALL FOOTWEAR IS 25% OFF UNTIL TOMORROW (MONDAY 2nd MAY at 10am AEST) !!!
NEED IT. WANT IT. SHOP IT.
xMHQx