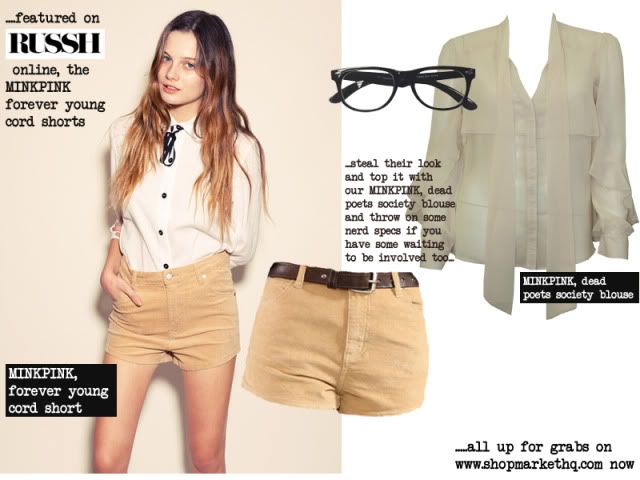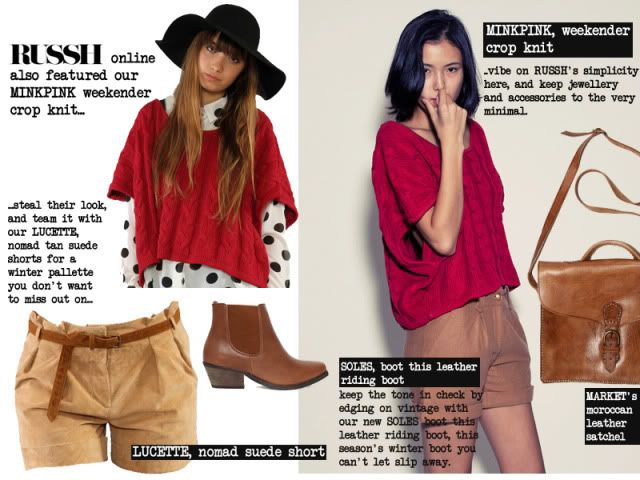 Our very favourite
RUSSH Magazine
recently featured some
MHQ's
threads in their online shopping section.
Above are the two shots which displayed our very own,
MINKPINK Forever Young Cord Shorts
and our
MINKPINK Weekender Crop Knit...
Thought we would spread the love a little further and style up their looks in the MHQ way too.
Also for those of you who have been living under a rock the past week or so,
RUSSH Magazine are teaming up with us to offer 1 of our lucky facebook "likers" a $500.00 MHQ shopping spree.
Yes you heard right, $500.00 straight up, to shop online at Market HQ.
All you need to do is "like" the Market HQ facebook page to go into the draw
Hit us up on Facebook HERE
Also don't forget to check out RUSSH's exclusive coverage of our brands that showed this year at RAFW.
We are talking Uscari, None The Richer and Nookie..dayyum hot.
Check it out HERE!
xMHQx
Winner will be announced via Facebook on 31st May 2011.